A Little About Brenda....
I started dog obedience training when I was about nine years old after meeting a wonderful woman, Joy Mckee. While taking me under her wing, she started taking me to obedience classes to help her train her two Golden Retrievers. (I have to add at this point that our obedience instructor was James Weidiman, trainer of "STORM", the German Shepherd featured in the early 70's movie"IN LIKE FLINT".
By the time I turned 10 years old, I had managed to get a CD title on her two dogs and their litter sister, which I owned. Joy also introduced me to a wonderful man, Bob, his family and their Golden Retriever, Copper, that changed my life forever.
Copper was a wonderful teacher for a wide eyed, 10 year old girl! When I was handed the leash, he moved like a dream, knowing what to do and when to do it! I knew I wanted my dogs to work for me as well as he did. Copper had opened up a whole new world for me! We also started in the breed ring around the same time. We went all over the state of Michigan showing the dogs in obedience and the breed ring. we lived in Michigan but traveled to Indiana, Wisconsin, and Kentucky showing our dogs. The "dog show bug" had definitely bitten me!
At this time I was competing in Junior showmanship, and this is the area that molds a young mind and teaches a young adult about the show ring and the rules that are applied. At the age of 17, I was listed and pictured in "DOG WORLD" magazine as a "TOP JUNIOR HANDLER". WOW! Pinch me!
My parents were behind me 100% and they helped and supported me with my hobby. When I go to shows now and see parents behind their kids, supporting them, a smile comes to my face because I know that they will do very well. It's all about team work.
It takes the parents, kids, and their dogs.
Brenjo's Torch of Loch Ness (Golden) and I received our AKC CDX and Canadian Championship. Torch was a beautiful and wonderful dog to handle and show in both obedience and conformation. Brenjo's Gold 'N Crystal Belle CDX (Golden)and I worked hard for scores of 199.5 (perfect score is 200) taking HIGH IN TRIAL (HIT) on several occasions. We went to the Detroit/Windsor Obedience Trial (Invitational). We didn't qualify, but we sure did have a great time. I was 18 years old and completely wowed by the terrific working obedience dogsl Marcia Schlehr was instrumental in my love for Golden Retrievers. Marcia is a breed judge (Goldens), artist, and author. My Goldens are listed and pictured in her book.
Later in life, I entered the wonderful world of Australian Shepherds and found them to be versatile, loving, devoted, smart, energetic and jut plain hard working dogs.
I hope you enjoy our website!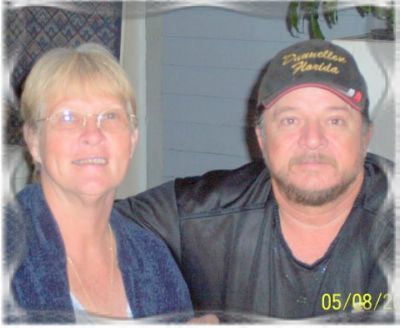 Brenda and Gary Allison

"The Gang at
ALL * IS * ON
Australian Shepherds

Home Security Chief And Staff

Meet Cosmo!
Radar!
Radars Wild Oats!
Knickers!
Pilot!
Mercedes!
Future Stars
Puppies!