Works in Progress...

ALOTTA ALL*IS*ON WILD CARD CGC
"ACE"

BIS CH. LOVE-M-N-LEAVE-M
X
CH. ALOTTA DIXIE'S CHICK
This handsome young gentleman is a member of the ALL*IS*ON Entourage. Ace has proven himself to be quite the talk among the sheep.
They say things like, "watch out for him!", and "Run!"
At the early age of 14 weeks old "Ace" did a great job herding sheep and will be working for his herding titles in the near future. I am looking forward to working with this young dog in both the obedience ring and on sheep for titles and just for the love of watching these amazing dogs do the things they do!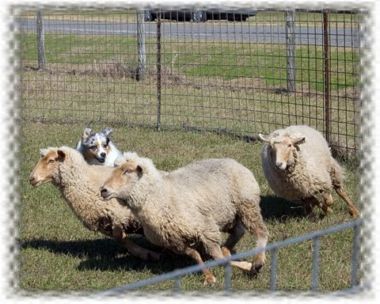 Alright sheep, lets' move it!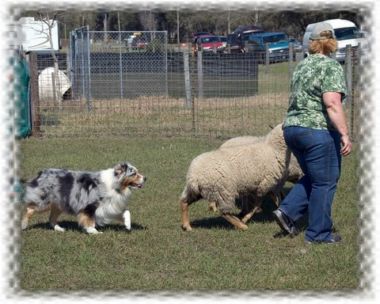 SUNCATCHER'S ALL*IS*ON MAKEITSO CGC
"RIPLEY"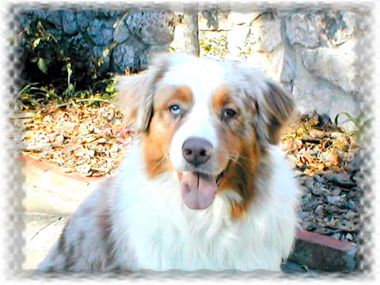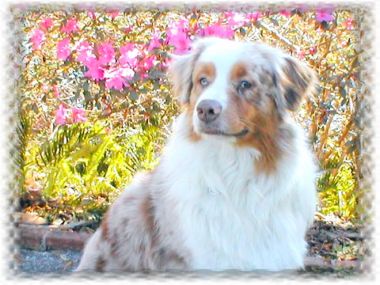 CH. SUNCATCHER'S HI-TECH RED NECK
X
SUNCATCHERS ANNA BANANA

Ripley is probably the most laid back dog at our house. Nothing much rattles him. Rip likes to please, so, at the moment he is really working his heart out for me in obedience. He is a great people dog and loves everyone.
Rip has been very patient with me while his buddy "Pilot" has been in the show ring. Now that Pilot has both his ASCA and AKC Championships, it's time for Rip to shine, so, it's off to the obedience ring!
Keep your eyes on this handsome dog in the future!

BOOMERANG ALL*IS*ON HOT PANTS
" KNIKERS"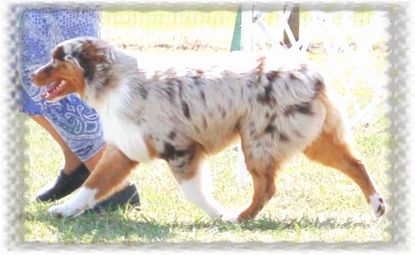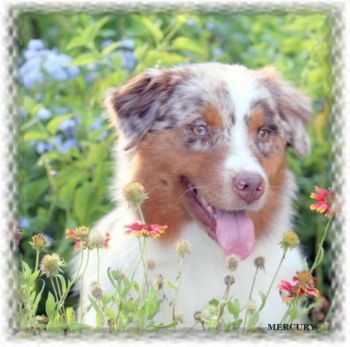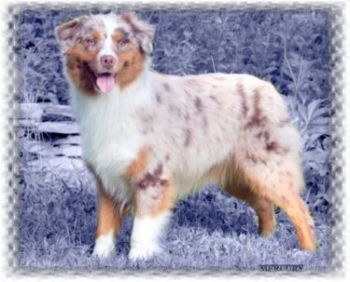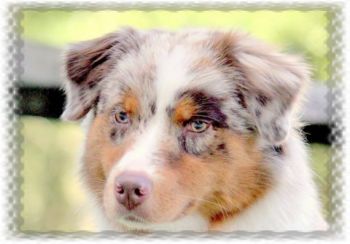 ASCA-AKC-INT. CH. KINETIC SCANNING TRU BLU CDX, CGC
X
PENNYCAERAU'S A ROSE FROM KEN, CD
Knikers is a wonderful, full of life little girl. At the tender age of 9 weeks old, Knik won, "BEST OF BREED PUPPY" at a FASA show in Ocala, FL., November 26, 2006!
I can't wait to get this little girl into the show rings of all venues. She is very smart, attractive, animated, and expressive and quite a pleasure to handle!
Thank you Radar and Rose for such wonderful and fun loving kids!
She makes us laugh when she smiles. Look for that smile! It's a hoot!


This is the end folks!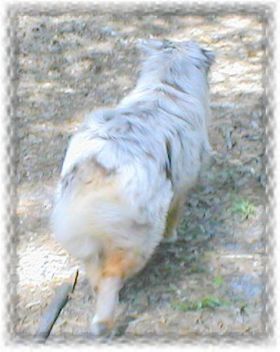 "SWISH", Gotta love those HOT PANTS!


We hope you enjoyed our aussies @ "ALL*IS*ON" web site.
Please come back to visit us often!

A Little About Brenda
Meet Cosmo!
Radar!
Radars Wild Oats!
Knickers!
Pilot!
Mercedes!
Puppies!